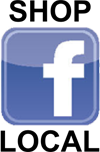 #remarkablysmallLKN

#Denver #Cornelius #Davidson #Mooresville #Huntersville #Concord #Troutman #NorthMeck… Our organization has NO dues, NO substitutions needed, and NO formal rules… The LKNSBN is FREE.
Contributions and Sponsorships:
Contribute to LKNSBN's Community Chest in 2023
Contact
lknsbn@yahoo.com
for info.
The most up-to-date event information can be found on the main LKNSBN Facebook page.

Lake Norman Small Business Network (LKNSBN)
Weekly Wednesdays (MASKS OPTIONAL)
Brick Row
9 a.m.
19725 Oak Street # 9
Cornelius, NC 28031


First Fridays at 5:30 p.m.
Bin110
19712 One Norman Drive
#110
Cornelius, NC 28031
980 689 5081


Final Thursdays 5:30 p.m.
D9 Brewing Company
11138-C Treynorth Drive
Cornelius, NC 28031
704 457 9368


Any SINGLE DAY event may be posted on the Facebook group page. These can be free, paid, or non-profit…
Please no marketing or selling on this main group page at all.
Your post will be DELETED.
Remember, if your business is your post in any way, you are selling or advertising.
Again, the post will be deleted when it is discovered.
Only professionals with a first and last name can join LKNSBN… No business names as members, please.


There are a lot of networking groups across the region and they all have great advantages for businesses and professionals. Many cost money and have a multitude of requirements, commitments, and exclusions.


The Lake Norman Small Business Network wants you to know we lead all networking groups in being in the NO!
No application to join
No fees
No industry limits
No membership categories
No requirements beyond living in the region
No mandatory attendance
No referral requirements


OUR RELATIONSHIPS are PRICELESS!


KNOW, LIKE, TRUST (KLT) Professionals


And we have a FREE membership business card website, four popular marketing Facebook group pages, weekly and monthly meetings, and events that indeed make a difference in building business, alliances, and partnerships that allow opportunities and forever relationships.
Please refrain from marketing, advertising, and selling on this page… Use our marketing/ shopping pages… scroll down for info…
Put your ads, apps, marketing, and self-promos on the following group marketing page… This is the place below to advertise what you do.
Contact the LKNSBN Chair:
Jim Vogel
lknsbn@yahoo.com for further information.
TEXT 704 800 6152
Our Facebook group page on Facebook is a community bulletin board/ info page for events, shout-outs, info sharing, calendar, masterminding, incubation, small business articles, links to help us get better, and more…
Maximize our pages by showing up at events! It is that easy! NO SELLING and NO ISO on the main group page… Thank you!